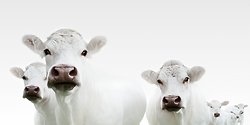 Gallery
Portrait

(Contains 49 photos)
still life

(Contains 76 photos)
Documentary

(Contains 127 photos)
Narrative

(Contains 27 photos)
Architectural and interiors

(Contains 52 photos)
Bovine

(Contains 25 photos)
Cattle
landscape and seascape

(Contains 63 photos)
Mini me..

(Contains 16 photos)
mix it up!

(Contains 37 photos)
Weddings

(Contains 129 photos)
Wedding photography...here are some samples, being constantly updated so please check back, message me if you would like to enquire about prices and packages.
The Words...a film

(Contains 0 photos)
Horses

(Contains 135 photos)
Hardicott Shoot

(Contains 101 photos)
Hi Guys, here are some of the 500 odd images that I took on the 11th January, I am afraid that the sun played havoc with some of the images...there are many others and as I get round to editing them I will add them here, pop back in a couple of days and there will be more.

All the best and Thankyou for allowing me to be a part of your day.

Jojo
Hardstone Farm Shoot

(Contains 38 photos)
Hi all, not sure how successful these are thanks to the weather, but here is a selection and I hope that there are some here that are of interest...thank you very much for allowing me to come along and take pictures and if the weather allows I would love to come along again if you will have me.

All the best
jojo
Great Western Harness Club

(Contains 71 photos)
Hi To all viewing this portfolio, these are some of the images from the Hayes Barton event on Saturday...I have set up a buy option for prints at an approximate size of 8 x 10 (cropped pictures will vary slightly in size) but larger size prints are available just message and me and I will do a favourable price :-) all the best and thank for a lovely day, all the turnouts were gorgeous. x
26th August 2015 Felix and Yetti

(Contains 19 photos)
Hope you all like these :-) I have lots more but these are the ones that I like the most!
Mr and Mrs Dores

(Contains 147 photos)
Mat and Laura

(Contains 363 photos)
Mat and Laura...an absolute pleasure Xx
Dan and Stacey

(Contains 88 photos)
your wedding photos my lovlies xxx
The Bracken

(Contains 2 photos)
Lesley and Adrian

(Contains 256 photos)
The wedding of Lesley and Adrian, a beautiful day, clear blue skies and loads of sun!! a photographers nightmare! but a glorious day for you two xx